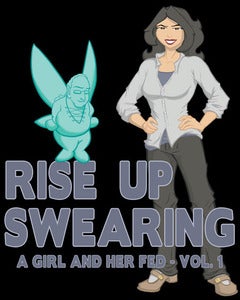 $

21.00
The first collected edition of the A Girl and Her Fed webcomic. Redrawn, revised, and with full-color covers and interior, this book contains the introduction and first chapter of the story.
The book contains 92 pages of comics, plus 10 pages of shameful, shameful comic-related pictures and bonus content. 112 pages total, with a foreword by Gary Tyrrell of Fleen and an introduction by Speedy the Koala.
NOTE: In stock! Will ship immediately.